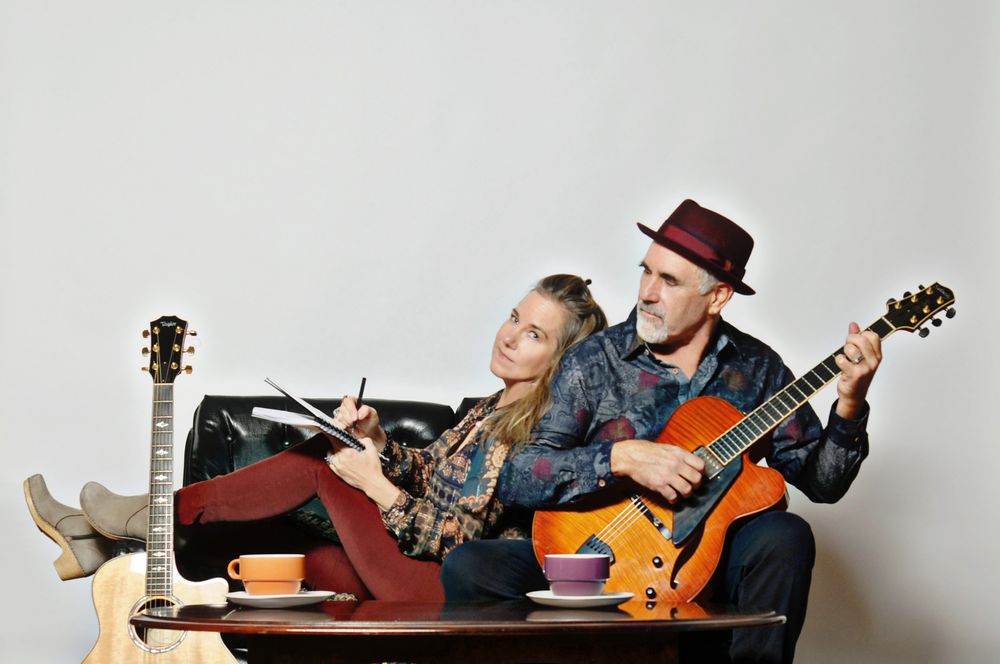 Raveis Kole is an eclectic, acoustic based Americana/Indie Folk/Singer Songwriter duo that blends Southern California freedom, Middle Eastern mystery, European panache, and a gypsy's adventurous spirit, while featuring caramel smooth vocals, rich counterpoint harmonies, percussive guitar rhythms, and altered tunings with both guitar fingerstyle and bass inspired grooves. Their songs draw you in with armor piercing lyrics that float like a butterfly and sting like a bee! 
From a bicoastal base in Bellingham Washington and Boston Massachusetts, Laurie Raveis and Dennis Kole have performed all over the US as well as in the UK and Canada, and are Billboard charting artists who have opened for Cory Henry, the Edgar Winter Band, and the Wailers.  Their recent album debuted on Billboard Heatseekers Chart at #11, spinning on 170+ radio stations across 13 countries and 5 continents, and the duo is a 3x Hollywood Music in Media Award Nominee. 
Some recent notable features include New Day NW (NBC TV), Guitar Girl Magazine, and KC Cafe Radio (Folk Alliance International).
"Beautiful melodies ... powerful vocals ... creating soulful and heartfelt music. " — Guitar Girl Magazine 
"What is absolutely certain, however, is at the moment when Laurie Raveis and Dennis Kole first met, a synergy was born that would blossom into one of the most talented singer/songwriter duos around today. " - KC Cafe Radio
The Rave Is ... Raveis Kole
More news and features on our blog
More press