There and back again - thoughts from the road. UK Tour 2019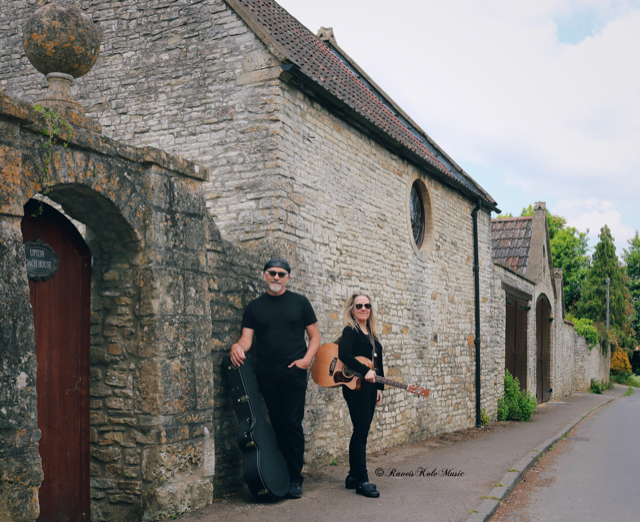 Journeys are conceived in hope and anticipation, nurtured and shaped by unexpected obstacles and unforeseen pleasures, and given depth and meaning by the experiences and people you encounter. Laurie and I are now back from our recent tour/sojourn in England and we are both happy to be home and eager to begin planning for a return trip. Our special thanks go out to Marc Platt, Mike Mihalas, Ashley Norton, Marcus Coombs, Dylan Hunt, Chris Watson, Andy Reilly, Steve Parkhouse and James Witcombe for their advice, support, encouragement and music industry expertise! 
Touring in England leads me to reflect on how significantly we organize our lives around our transportation system, and in America how interwoven the automobile is into the fabric of our daily lives. Whether we were driving along English hedgerow (view the dive on instagram stories), or navigating the bustling narrow streets and roundabouts of London, it was clear that the automobile was much more of an afterthought on an existing infrastructure in England as compared to its primacy in the United States. Driving in England certainly requires a higher degree of attention to the road and other drivers than it does in America, as you never know when you may be called upon to negotiate passage with oncoming drivers due to a stopped bus or vehicle in your lane, motorcycles weaving though congested traffic, or simply trying to achieve your necessary positioning in a roundabout. I wonder whether these daily opportunities for both negotiation and conflict lead to a more tolerant style of interaction between strangers arising from mutual interdependence or, instead, to a Darwinian "survival of the fittest" where speed and aggression become the currency of survival. 
Crowding and increasing urbanization and migration to the cities is a common fact of life and frequent cause of inhabitant complaint as congestion, crowding, tower cranes and new buildings dot the urban landscape like giant steel and glass mushrooms after a fall rain. London is an amazing city and, like NYC, Boston and Seattle, seems constantly in flux and populated by roving inhabitants who move through the evolving chaos with their attention fixed firmly upon their handheld devices. Homo erectus evolving to become homo iphoneicus! 
Despite its size, London still maintains the underlying sense of village and neighborhood which may have been engulfed, but which have not been obliterated, by the massive growth which has occurred. We greatly enjoyed walking along the river path on both sides of the Thames. The tremendous architecture, both old and new, and the throngs of people from all over the world were a delight to experience and were reminiscent of Central Park and NYC. In London we made an obligatory trip to Denmark Street, which houses a series of the most renowned guitar shops in the UK, including Regent Sounds Studio (now a guitar shop), which was where the Rolling Stones recorded their first album in early 1964. Other recording artists of note included Jimi Hendrix, the Kinks, Elton John and David Bowie. 
While in London, Laurie and I were privileged to be able to hold a show at the Tamesis Dock: a 1930's Dutch freighter which has been converted to a moored/floating venue on the banks of the Thames river with stunning views of the Houses of Parliament, the London Eye, and the Battersea Power Station. Tamesis Dock was recently written up by AFAR magazine: you can read more here: https://www.afar.com/magazine/8-breezy-floating-bars-around-the-world 
Although London was the final stop on our tour, we were also treated to great music, venues, food and historic sites in the Bristol/Bath/Somerset area where we began our tour several weeks earlier.  The Glastonbury Music Festival - the world's largest greenfield music festival with well over 100,000 annual attendees, and which will be held this year between June 26 - 30, 2019; its 48th year since the inaugural festival in September 1970 started off as the Pilton Festival. Its creation was inspired by a performance from Led Zeppelin at a festival in Bath and conceived at the Pilton Working Men's Club, where we performed on the inspired Pilton Stage.
More Highlights included performing live on-air for the Folk and Roots Music Show on Bradley Stoke Radio (BSR) and at a Singer/Songwriter's Showcase at the Bristol Fringe, a fabulous sea bass dinner at Fishers seafood restaurant in Bristol (http://www.fishers-restaurant.com/) with an excellent gluten-free, nut-free brownie and ice-cream for dessert, and a delightful stay at the The Bath Priory hotel in Bath (https://www.thebathpriory.co.uk/). Our trip to Stonehenge will remain as one of our favorite experiences from this journey.  Yes, Stonehenge Rocks, it's amazing to reflect that at 3000 BC the circular ditch was formed around the site and at 2,500 BC the stones arrived to form the inner circle. We took the 30 minute hike to reach this historic site, giving us time to reflect and absorb the surroundings.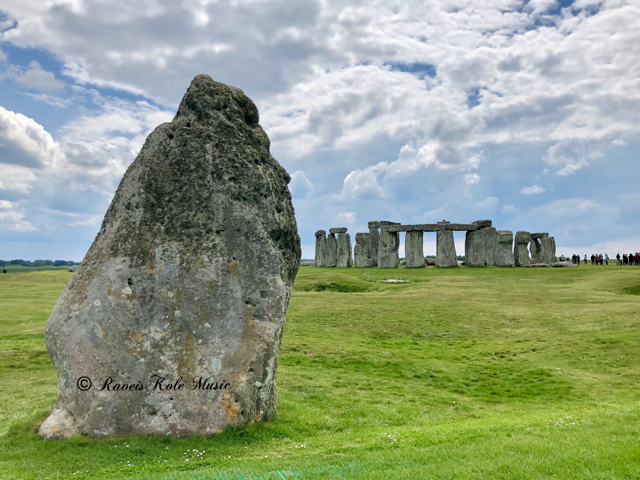 George Bernard Shaw observed: "England and America are two countries divided by a common language." While our differences may serve to distinguish us, they do not obviate the underlying truth that our commonalities far exceed our differences. Our experience demonstrates that England continues to have a rich and vibrant musical tradition that both borrows from and contributes to our American heritage. 
The opportunity to share music together in small groups is a wonderful way to establish a sense of community and connection, and to feel and appreciate the ties that bind us together as fellow travelers on this human journey. This, more than anything else, is our takeaway lesson from our time on the road along with the hope that we will be able to share a similar experience with you in the near future! 
We were supported by some amazing talent in the UK, thank you to singer/songwriters; George Wilding (https://www.georgewilding.com), Nigel Lowndes (https://nigelglowndes.com/), Danny MacMahon (https://www.facebook.com/dannymcmahonuk/), Matthew Zuckerman https://www.facebook.com/MatthewZuckerman13), duo, Beau Diamond and Maurizio Vento and Isobel Holly (https://www.isobelholly.com) among others.